Welcome to Abhrajit Laskar's webpage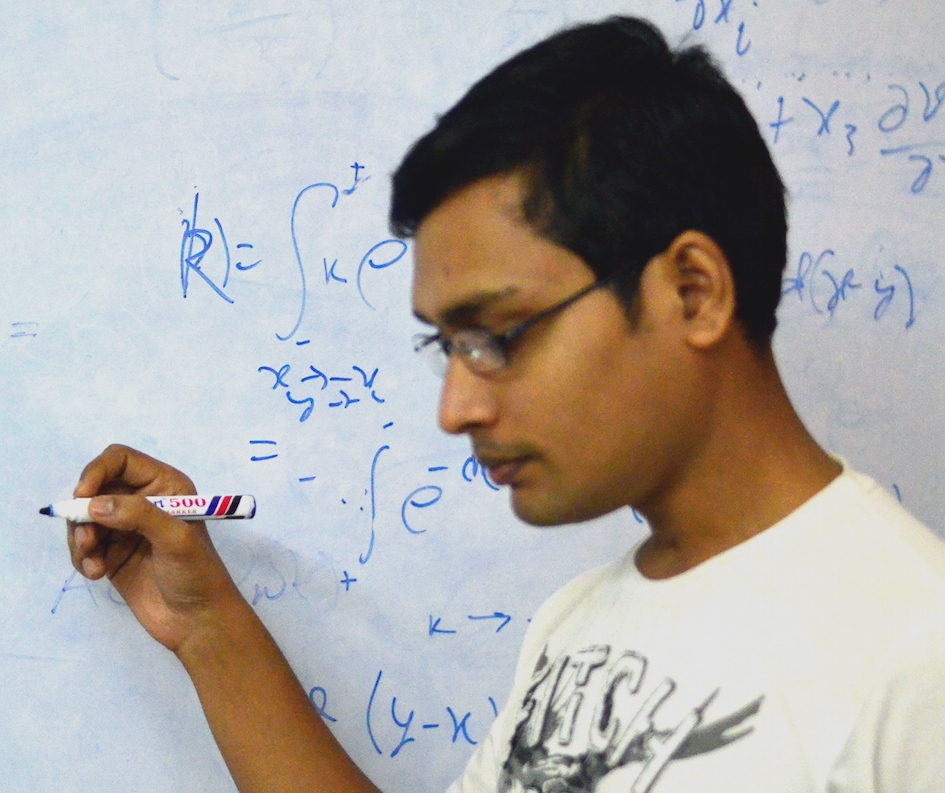 I am a final year PhD student at The Institute of Mathematical Sciences. During my graduate studies, I have been trying to understand soft-matter physics near and far from equilibrium under supervision of Prof. Ronojoy Adhikari using theoretical modelling, analytical computation and numerical simulations.
Before joining The Institute of Mathematical Science as a research scholar, I had completed my Bachelor of Science (B.Sc) with Physics major from Ramakrishna Mission Vidyamandira affiliated by Calcutta University. Details about my career can be found in my CV.
Contact me
Postal Address
Office No: 116, New Building
The Institute of Mathematical Sciences
Fourth Cross Street, C.I.T Campus.
Tharamani, Chennai - 600113.
Tamil-Nadu, India.

Tel - 91 44 2254 3116

Fax - 91 44 2254 1586